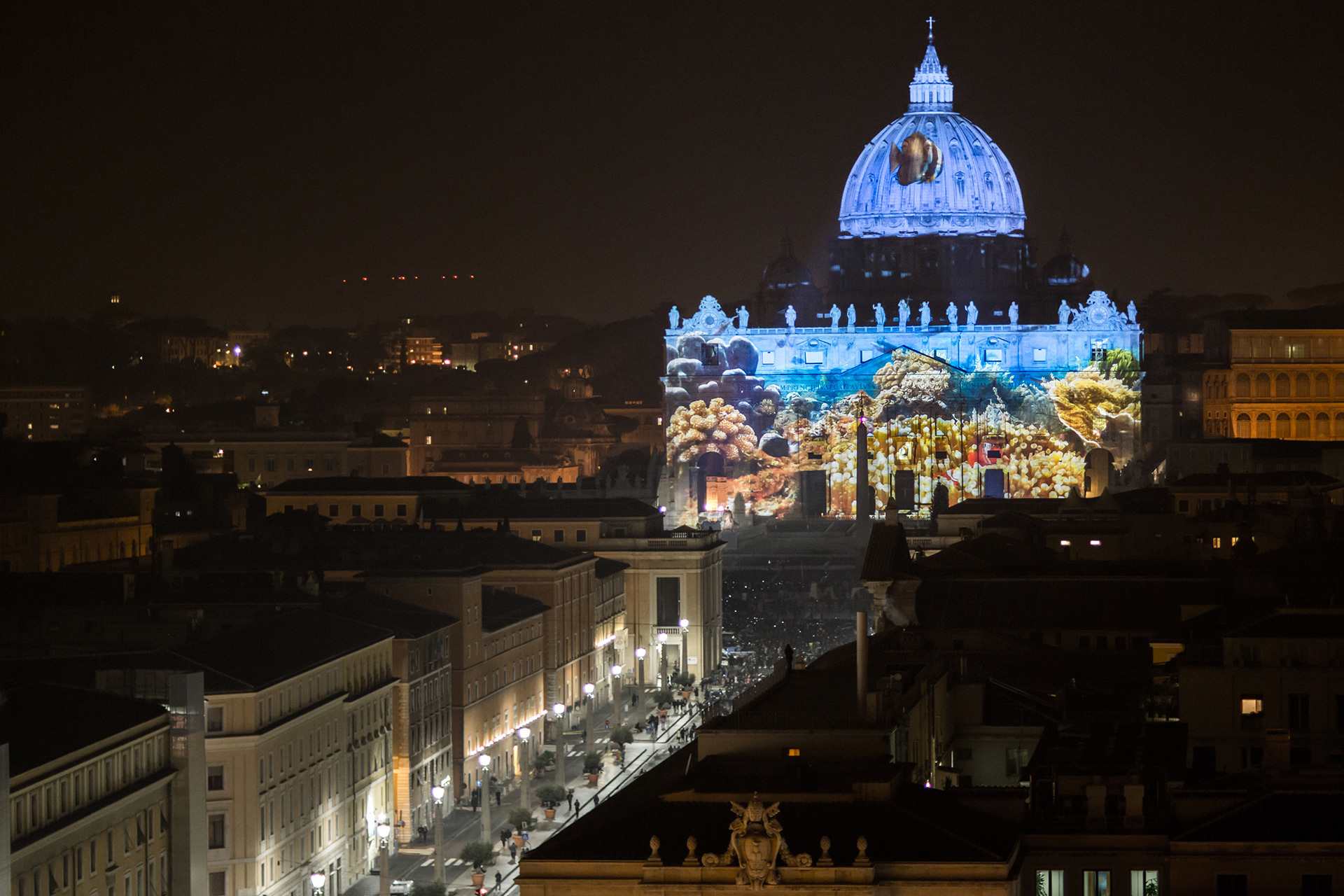 Catholic imagery is omnipresent and it's alive.  We see it from popular culture events like this year's Met Gala, which was a part of The Metropolitan Museum of Art's "Heavenly Bodies: Fashion and the Catholic Imagination" exhibit, a controversial exhibit of Vatican garb on loan from the Holy See, an exhibit with perhaps an obvious Chaucerian-style critique of the Church.
We see Catholic images on HBO's The Young Pope, which doesn't exactly paint the Church in a benevolent light.  And then, more notably, we see it in the humility of Pope Francis, as he speaks above in a TED talk which I highly recommend watching.  Most importantly, it's worth noting how all of the "pomp and circumstance" dulls the pure message of hope and love that Jesus spoke of, and popular culture highlights this lack as the Church's main fault.  Truthfully, and perhaps this is worth highlighting, I think in a time of global unrest, it's worth highlighting the importance of culture, family, and togetherness, which Catholicism has done well in upholding.
The cultural validity that the faith still holds is very real, and it's with this platform, that the Church can begin evolving, as it clearly has – with its allowance of the garb on loan to The Met, and its projection display of nature and endangered species onto Saint Peter's Basilica by a San Francisco-based firm, Obscura Digital, with the intent to illustrate how the Holy See is #OurCommonHome to inspire change around the world's climate crisis.
While many would believe that the Church holds true to values that are outside of our current time, the Church could not be more relevant in giving people a sense of hope and belonging, so we experience a complex confluence of issues.  The Blessed Virgin's presence as a mother figure is important in illustrating the importance of strong female figures in one's life, and often the erasure of this relationship between the BVM and Jesus creates discord and undermines the family.  The Blessed Virgin Mary is a female figure to examine thoughtfully.
We see conflicting images in popular culture, such as the sexualized Victoria's Secret Angels; historically, angels have never been depicted in a sexualized way, and with this use, it allows for the viewer to immediately make the connection that angels are naturally entities that are not holy, because they are human and sexual.  My perspective is that we all find a balance, where we continue to think critically about images that become powerful in popular culture and also take time to appreciate the importance of values that have stood the test of time.